Banff Ice Hockey Tours to see the Calgary Flames will not affect your ski time!
An NHL Ice Hockey Tour from Banff to Calgary to see the Calgary Flames is one tour out of Banff not to be missed! Ice Hockey is a real Canadian passion! The Banff Ice Hockey Tour departure times, mean that you can ski during the day and go to the hockey game at night!
Not a sports fan? Not a problem! The whole game is an awesome experience of pure entertainment with pumping music to get you in the mood and an incredible atmosphere. This is real fun for all the family! You really don't have to be a sports fan to enjoy a NHL Ice Hockey game!
If you want to learn more about the game rules of hockey, let the onboard hockey guide tell you as much as you need to know! From Banff, the time to the famed Saddledome in Calgary is about 1.5 hours away. Enough time to quiz the guide! Most games start at 8pm, so usually the departure time is about 4pm from Banff.
The Calgary Flames never disappoint! When they score, you can feel the heat of the flames from the fire which shoots up in the centre of the arena. Keep an eye out for the maskot who bangs his drum and gets the crowds going!
Support the Flames in the Calgary Saddledome and enjoy every action-packed moment! If you are not an ice hockey fan, after this tour you will certainly want to go back for more!
For more information or to book, visit rocky-peak Holidays.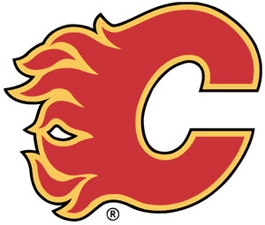 GO FLAMES GO!